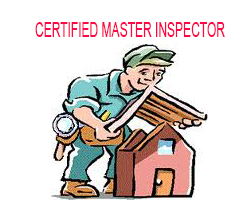 What is a home inspection?
A home inspection is a limited, non-invasive examination of the condition of a home, often in connection with the sale of that home.
A home inspector has the appropriate training and is 'certified' to perform home inspections.  His Home Inspection Knowledge and Experience are the key factors to consider when searching for a home inspector.  The inspector prepares and delivers to the client a computerized  report of findings. The client then uses the information presented to make an educated decision about their proposed real estate purchase. The home inspector describes the condition of the home at the time of inspection but does not guarantee future condition, efficiency, or life expectancy of systems or components.
When purchasing a home one of the most critical steps any buyer must take is to get a certified home inspector to perform different types of inspections on the property. These visual examinations not only aid in assessing the condition of the house but its performance as well. Also, it helps you verify whether the owner carried out any maintenance or necessary repairs on the asset. Ironically, many first-time buyers presume that the inspection is simply a formality aimed at identifying the flaws within the house.
Hence, they don't give the inspection the seriousness it deserves. In a haste to own the home, the buyers skim over the inspection, only to end up incurring endless expenses on property maintenance once they occupy their new residence.
So, just what types of house inspections should you conduct to ensure you get your money's worth when closing on a home? The following are a few critical ones.
7  Types of Inspections You May Need
General Home Inspection
The general inspection is perhaps the most common type of assessment known to homeowners. Here, the inspector will focus on features like the plumbing, HVAC system's efficiency, electrical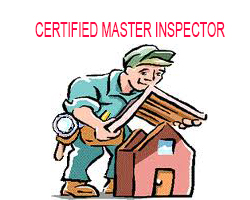 wiring, structural features as well as roof installations. If the property was being managed professionally there's a good chance a lot will be intact but if it wasn't the general inspection will help reveal issues.
The whole aim of the exercise is to identify defects or inconsistencies, which need improving, to bring the property to a desirable state. If the inspector spots an anomaly, he or she might recommend renovations or ask you to go for more specialized inspections.
When conducting a general home inspection, it is prudent to look for an inspector certified by a state-run agency, or one who is a member of reputable national organizations like the National Association of Home Inspectors, or the American Society of Home Inspectors.
Termite or Wood destroying insects
If you live in areas with warm climates then conducting a termite or wood boring insect inspection is a must. The review will help to unearth evidence of structural damage caused by termites, powder post beetles, carpenter ants, and bark beetles. Additionally, the investigation will bring to light any real structural defects likely to be problematic in the future. For example, wood being in direct contact with the soil, which can cause wood decay or dry-rot. While the cost of a termite inspection might vary depending on the property size and the inspector's fee, it averages between $100 and $ 200.
Chimney Inspection
Besides making the house look architecturally and aesthetically appealing, the chimney adds a sense of warmth, safety, and comfort to your home. It is, therefore, important that you inspect it to
ensure it is working efficiently. The inspector will examine it to ascertain whether its joints, liners, flues, interior walls and connectors, have any defects such as cracks, which might inhibit the chimney's effectiveness in discharging smoke. A chimney inspection costs approximately $ 75, and depending on the review findings; the inspector might recommend chimney restoration or maintenance services.
Foundation, Lot Size, and Boundaries Inspection
It is not surprising for a house to have a faulty and problematic foundation or lot size and boundary issues. Since such a property can cause legal and safety concerns, it is prudent to get an inspection report on these three elements. It will help to determine whether the house has any foundation issues, is sliding, sinking, or in the right location.
Radon Test and Harmful substances Inspections
No matter how attractive the property seems to be, you must obtain Radon Test and Harmful Substances inspection reports. You need to get these tested especially if the home is in New Jersey, Pennsylvania, New York, or areas renown for radon prevalence. Radon, a naturally occurring radioactive gas is carcinogenic. Besides testing for radon, the inspector should probe the property for any presence of methane gas, Asbestos, Formaldehyde, and mold, all of which can lead to serious health issues. In fact, when inspecting the property, bearing in mind how grave the matter is, you must make sure the inspector has the right certification to perform the assessment.
Water Inspections
If the home you are interested in gets its water supply from a well, you need to test the quality of the water, its water table depth, and sanitation level. Some of the things you should also check for include; water portability, hardness, and pathogens like E. coli, Volatile Organic Compounds, and heavy metals like arsenic, cadmium, and lead. Here too, you should only use a state-certified laboratory, preferably those listed on the EPA's (Environmental Protection Agency) website.
Inspect the plumbing, septic, and sewer system
Even though you might have checked the plumbing during the general inspection you should find out from the plumber whether you need to replace the pipes, more so, if they are the galvanized type. These kinds tend to clog from time to time, meaning you might need to carry out frequenting plumbing maintenance. Similarly, get a sewer inspection to determine whether you home is connected to a sewer system or a septic tank.
Conclusion
When buying a house you should be adamant about getting your independent inspection reports, even if the property owner insists that he or she already has done the inspection. Even though it will cost you more, it might just save you a fortune in property repairs and maintenance costs in the long run.
Articles You May Enjoy
Home Inspectors Barrie Ontario
Midland Home Inspector
Home Inspector Midland
Home Inspection Guide
Orillia
WETT Inspection Information
Innisfil WETT Inspections
Flue Pipe Installation
WETT Certified Inspection – Floor Protection
WETT Certified Inspection – Flue Pipes
Inspections
Pre-Delivery Inspections
Pricing Policy
Privacy Policy
Types of Inspections
Roof Inspection