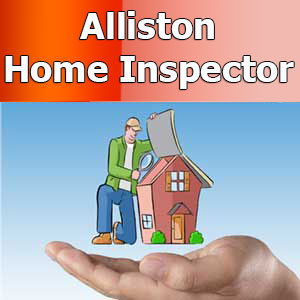 For Peace of Mind – Call the Alliston Home Inspector
After performing over 8,000 home inspections one thing sticks out clearly about buying homes,  and that is no two homes are alike.  Different builders, quality of building materials, age of house and renovations can make all the difference in the quality of your home.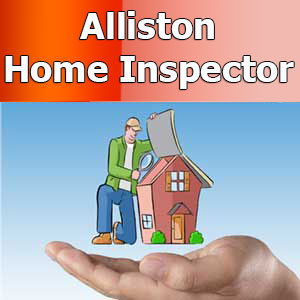 Is that house really a bargain?  Beautiful basement, but what is really behind those walls and above that ceiling?  These are some of the items that an experienced home inspector can tell you.
Home Buying Tips
When buying a new home you only have to watch out for defective products and poor workmanship,  all done by tradesmen who are sub-contractors of the builder.
When buying an older home you have to worry about shoddy and unsafe workmanship, especially if any renovations have been done.
Any plumbing, electrical or structural deficiencies immediately raise a Red Flag which indicates that work has been done without obtaining the required Building Permit.   Even if the work looks well done you will be on the hook for any future issues that may arise.
Some home owners like to work with metal studs when framing a basement but they don't want to pay for the proper electrical fittings required when you use metal studs.  This could affect the safety of you and your family if the entire metal wall structure becomes energized.
Another common electrical deficiency is electrical outlets with "Reversed Polarity".  This can also affect the safety of your family if small or handheld electrical appliances are plugged into faulty outlet.
Do it yourself roofers are another hazard home buyers want to be aware of.  I recently inspected a waterfront property during a period of heavy rain.  The inspection lasted as long as it took to open
the front door.  The water was pouring through the wood ceiling and leaking down through the floor.   The buyer locked the door and we left.  The owners home insurance would probably not cover the water damage due to a Do It Yourself roofing project.
When I walk into a home which has just been "Freshened Up" for sale, the first thing I look at is the installation of the laminate flooring.  I look at door corners etc to see how the laminate was installed.  Then the paint tells a story, how was it put on and does it cover the previous colour.  Kitchen counter tops are sometimes refinished with an "out of the box" product, cupboard doors are usually repainted etc.  This are typically rental properties that are put on the market and a quick sprucing up is applied to give better appeal.  Lipstick on a Pig is my view of these homes.  Everything is cosmetic with no real upgrading or professional repairs being made.
When you are buying a home between 15 and 20 years old there are some items that will soon need replacement if not done already.  Typically your furnace will be at the end of its predictable service life,  the roof will need replacing and your windows could be at an age where the thermal seals will start leaking.  Most home sellers will do the upgrades prior to selling to ad value to their property, but if not you should be aware of future expenses that may be incurred.
The Alliston Home Inspector is a Certified Building Code Official with the Ontario Building Officials Association,  a Certified Master Inspector,  was a Registered Builder with HUDAC and has over 12 years of actual home inspection experience.
View of heat loss on Century Home
Free Thermal Imaging with every home inspection.
Infrared technology can help find missing insulation and moisture intrusion.  Older homes tend to have many areas where insulation was not installed or has shifted over time and is now allowing cold air to enter your home.
Every Home Inspection comes with a 100% Money Back Guarantee – Good for 30 days after you move into your new home.
Call the Alliston Home Inspector at 705-795-8255 or Toll Free at 888-818-8608
Articles You May Enjoy
Home Inspectors Barrie Ontario
Midland Home Inspector
Home Inspector Midland
Home Inspection Guide
Orillia
WETT Inspection Information
Innisfil WETT Inspections
Flue Pipe Installation
WETT Certified Inspection – Floor Protection
WETT Certified Inspection – Flue Pipes
WETT Inspection for Insurance
Inspections
Pre-Delivery Inspections
Pricing Policy
Privacy Policy
Types of Inspections
Roof Inspection
Home Inspection Certification